I met Brian Yancelson in the Ballpark Stampeders Facebook Group. Brian is self described Orioles Fanatic and Baseball Enthusiast who manages to write for Sports Illustrated for Kids and his own blog Sports with Brian while balancing a full High School schedule. Modern technology lowers the barriers of entry for writers and Brian is taking full advantage. I look forward to following Brian's career as he works towards his goal of working in a MLB front office.
1st Inning – When did you become a baseball fan?
I was born into a baseball with family with a dad and three older brothers that played baseball, but I truly became a fan at four years old.
2nd Inning – What was your first MLB game?
My first MLB game that I remember was July 7th, 2007 when I drove up with my family to Arlington to finally see the Baltimore Orioles for the first time against the Texas Rangers. Erik Bedard struck out 15 and Jay Gibbons hit a home run! However, on March 15th, 2003 we saw the Los Angeles Dodgers play the New York Mets in an exhibition game in Mexico City, where we lived at the time. I was two years old.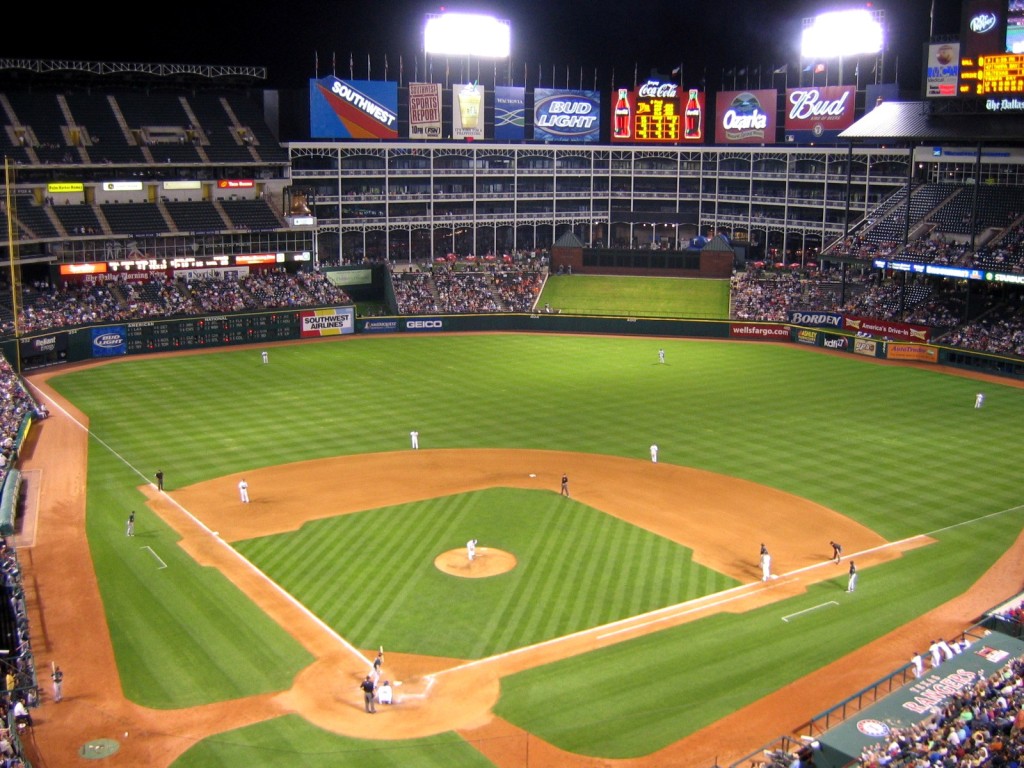 3rd Inning – Total MLB games attended?
If my count is correct, 48, and it's probably more than that.
4th Inning – Who is your favorite team? What made you a fan?
My favorite team is the Baltimore Orioles. When I was four years old, I saw the orange bird logo for the first time and thought it was adorable. That's when I chose the Orioles as my team and my fandom has only grown since then!
5th Inning – What ballparks have you visited?
I have visited 30 ballparks, all on road trips. The only ballpark I haven't seen is Safeco Field.
6th Inning – Do you plan on visiting all 30 ballparks?
That's my goal, and if everything goes right we will complete our journey this summer.
7th Inning – 2016 Year in Review – Ballpark road trips, # of games, etc.?
In 2016 my family and I drove to Kansas City, Minneapolis and Denver. Along the way we stopped in Dyersville, Iowa at the Field of Dreams and Omaha, Nebraska to watch the College World Series. It was my second time in Kansas City but my first in Minneapolis and Denver. Different members of our family have seen a different amount of stadiums, but this trip marked my 26th and 27th ballpark.
8th Inning What are you plans for 2017?
My family and I just came back from a road trip that took us to Atlanta to see SunTrust Park and to Florida to check out Tampa Bay and Miami. We left earlier this month and made it to Miami for All-Star Game festivities. The atmosphere in the city was be outstanding and we attended the Futures Game. After that trip I have one stadium remaining, and it stands on the complete opposite end of the country in Seattle. We're going to try our best to drive up to Seattle later in the summer!
9th Inning – What is your favorite ballpark memory?
I've had so many unforgettable memories on the road, and each ballpark has provided incredible moments. My favorite will always be walking onto Eutaw Street in Camden Yards for the very first time. I waited my entire life to finally make it to Baltimore, and as I walked into Camden Yards, everything I ever dreamed of came true.