With three ballparks left on his quest for 30 Matt Angeli took some time to go Nine with the Nerd. Matt's a member of the
Ballpark Stampeders Facebook group
and has some impressive ballpark stories to tell. I learned some tricks of the trade reading Matt's post and look forward to seeing where his travels take him next. Thanks Matt for going Nine with the Nerd!
1st Inning – When did you become a baseball fan?
I've loved baseball since I was old enough to remember. I went to my first game when I was 5 years old and played T-Ball from about the age of 6 through little league until I was about 15 years old finishing in Babe Ruth leagues- I think they are called Cal Ripken leagues now. Definitely a sign that I'm getting old as I saw Cal Ripken play in person. I was actually at the game he sat out for the first time, September 20, 1998 in Baltimore, which ended his consecutive games streak at 2,632.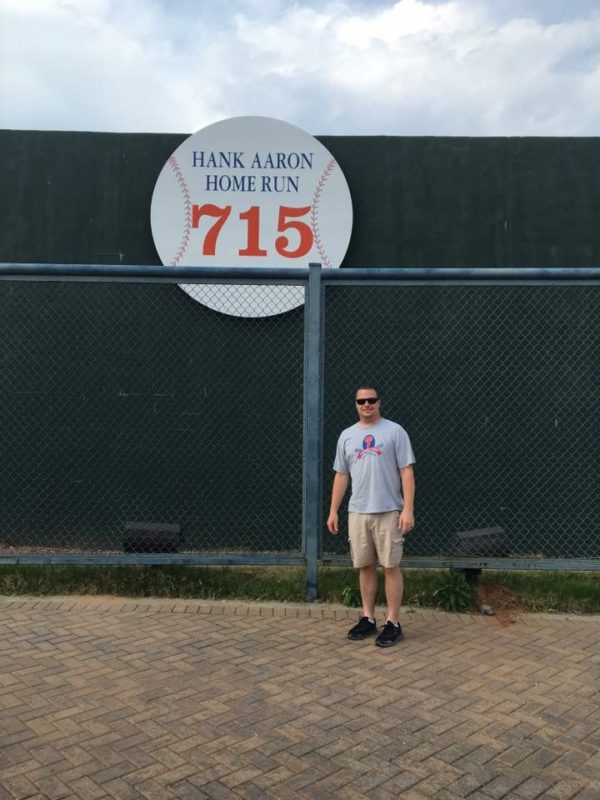 2nd Inning – What was your first MLB game you attended?
July 26, 1987-Astros vs Mets at Shea Stadium. The Mets were the defending world champions that season and my Dad worked for Pepsi in Brooklyn so he got box seats down the first base line. I don't remember much from the game other than the orange seats and it being pretty hot. I think I also got a Mets ice cream helmet. Looking back at the box score, Dwight Gooden gave up 1 run in 8 innings but Jesse Orosco blew a 2-1 Mets lead in the 9th by allowing 4 runs. It's too bad I was too young to remember and appreciate being at a game like that.
3rd Inning – Total MLB games attended?
I am one of those stat nerds so I have made a spreadsheet to keep track of all the games I've attended. Unfortunately, I didn't start putting together the spreadsheet until the last couple of years. I used ticket stubs, random pictures and my fading memory to put it all on paper. My unofficial MLB game count through the 2017 season is 384-including playoff games. My single season record is 40 games attended in 2009. I've also been fortunate to attend 18 playoff games including 5 World Series games.
4th Inning – Who is your favorite team? What made you a fan?
I am a Philadelphia Phillies fan and a Colorado Rockies supporter, although I did grow up a Yankees fan. I was born in New Jersey and lived there until 2013 when I moved to Colorado. Some of my friends and family think I am a traitor since I grew up a Yankees fan and then retracted my fandom in my adult years.
When Citizens Bank Park was built in 2004 I started attending lots of Phillies games and began falling in love with the players on the team and it developed into having two teams to root for. One in each league. In 2009 when the Phillies and Yankees faced off in the World Series my heart wanted the Phillies to win. Ever since then I have bled Phillies red 110%.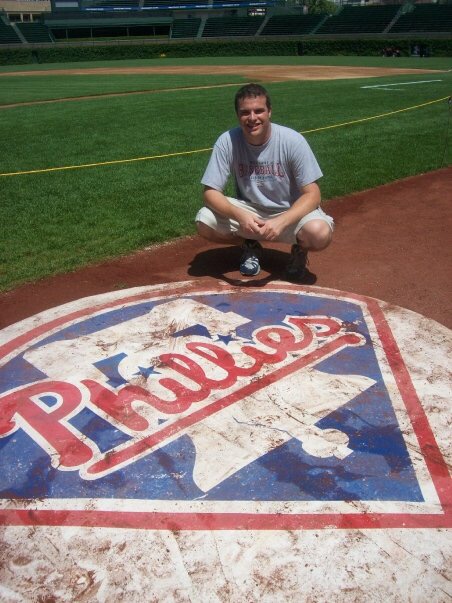 And now that I live in Colorado, Coors Field has become a 2nd home for me during the summer and I have started to support the Rockies. 2017 was an exciting season for the team after playing in the wild card game and expectations seem to be at an all time high going into 2018.
5th Inning – What ballparks have you visited?
I have visited a total of 27 of the current MLB ballparks and 33 total. Shea Stadium, the old Yankee Stadium, Veterans Stadium, RFK Stadium, Turner Field and the old Marlins Stadium are the 6 ballparks on my list that are no longer in use for baseball or demolished.
6th Inning – Do you plan on visiting all 30 ballparks?
Absolutely! I only have 3 ballparks remaining to accomplish the ultimate ballpark chasing goal- Tropicana Field in Tampa, SunTrust Park in Atlanta and Minute Maid Park in Houston are my final 3 ballparks to see. I hope to accomplish this by the end of the 2019 season.
7th Inning – 2017 Year in Review – Ballpark road trips, # of games, etc.?
I went to 31 MLB games in 2017, 26 of them at Coors Field. I was also able to knock off 2 new ballparks in 2017- Target Field and Globe Life Park.
First, my wife and I took a day trip to Minneapolis in April to see Target Field. We flew out in the morning and flew home at night while catching the afternoon game. We even had enough time to eat a Juicy Lucy burger at Matt's Bar before heading back to the airport to fly home to Denver! We also did a Labor Day weekend trip to Dallas and saw 2 games at Globe Life Park in Arlington which were sandwiched around the Michigan/Florida college football game at AT&T Stadium- Go Blue! I also went back to Citi Field and Fenway Park on separate trips throughout the summer. It's great to visit ballparks a second time because it gives you the opportunity to see different aspects of the ballpark you might have missed on your initial visit.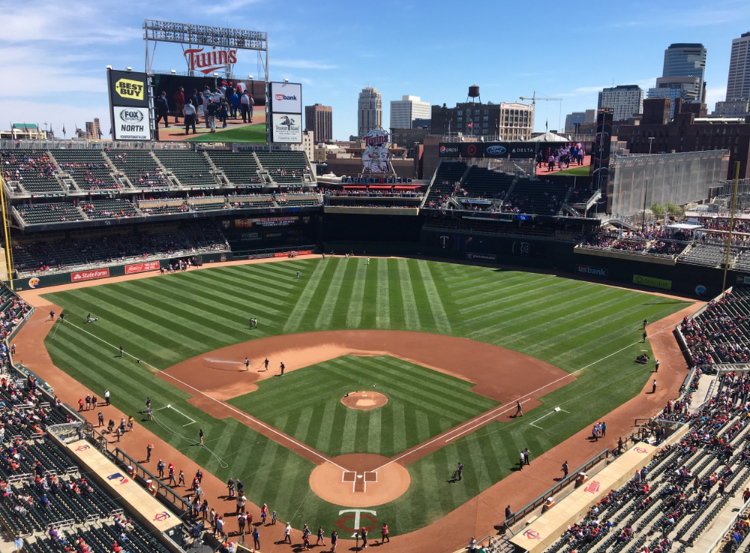 8th Inning – What are your plans for 2018?
I don't have many out of state ballpark trips planned for 2018. In fact, there's only one so far. I will be doing my first ever day game at Wrigley Field (2 previous visits) in early August followed by an amazing day at the Field of Dreams movie site in Dyersville, Iowa, which has been organized by Ballpark STAMPeder creator Tim Parks. The next day there will be a short drive to Milwaukee for a game at Miller Park. Other than that trip, I plan on practically living at Coors Field this summer. I have purchased two different mini plans and currently have tickets to 29 Rockies home games.
9th Inning – What is your favorite ballpark memory?

This is a tough question but the first thought that comes to mind are the two times I was in attendance for the clinching game of the World Series.
I was at Game 6 of the 1996 World Series and saw the Yankees defeat Greg Maddux and the Braves. The foundation of Yankee Stadium literally shook that night. It was insane. The most interesting part of that game is that I do not have any proof I was there- no pictures- not even a ticket stub or a program. Crazy story. We were let in by saying a code word to the ticket taker- "Snapper". The ticket taker was working with a guy who was outside of the gate asking people if they wanted to get into the game for a 'small' fee. I was only 14 at the time (with my Dad and 2 of his friends) and I feared we were going to get arrested on the other side of the turnstile. After walking around the stadium during the first part of the game we ended up finding a spot behind home plate on the lower level in the walkway where we watched a majority of the game.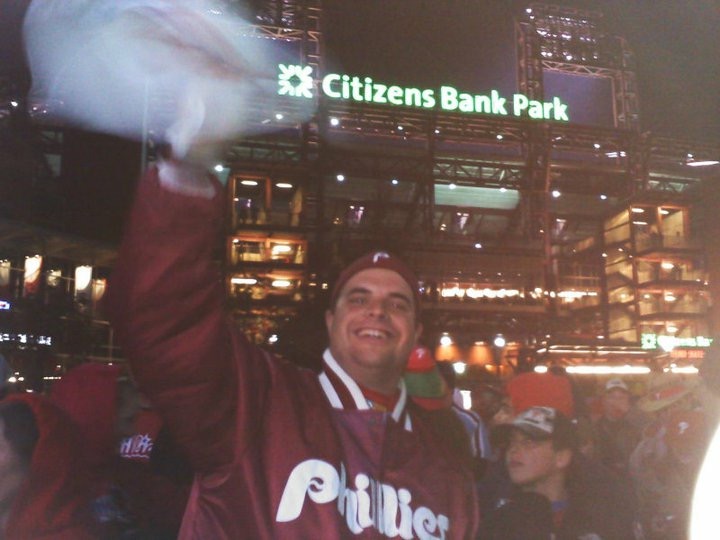 I was also at Game 5 of the 2008 World Series and saw the Phillies defeat the Rays to win only their 2nd championship. The game went into a rain delay during the 5th inning and was postponed for 2 days. After the game resumed, I watched the final innings standing just 15 rows behind home plate, thanks to a friend who had a "hook up". That was easily the loudest I have ever heard a sports venue in my life and the moments from that game give me chills to this day.