October 2006, Shea Stadium Game 7 National League Championship Series Cardinals 1 Mets 1 Top of the 6th inning Jim Edmonds at first base, Scott Rolen at the plate, Oliver Perez on the mound, Endy Chavez in left. Throughout the year Chavez served as the Mets fourth outfielder, but with starting left fielder Cliff Floyd fighting a strained Achilles, Chavez was thrust into the starting lineup.  Chavez and Floyd were complementary players, Chavez a glove first speedster afforded manager Willie Randolph a late inning defensive replacement for the lumbering power-hitter Floyd. General Manager Omar Minaya assembled a 97 win team in 2006, coasting to the National League's best record however here the Mets were having a tough time eliminating the 83 win Cardinals.  Perez's first pitch to Rolen was hit hard to left; as Chavez ran to the wall it appeared to be a home run. Edmonds, usually a savvy base runner, rounded second on his way to third. Edmonds must have thought Floyd was playing left because what followed was a play that will live in Mets history.  As Chavez approached the wall the ball appeared it would clear for a two run home run however this did not stop Chavez from leaping into the air and bringing the ball back into play. Shea Stadium erupted as Chavez landed on the warning track and began a relay to throw Edmonds out at first.  If this was a fairy tale that catch would have led to a Mets victory, but what followed was a disappointing loss sending the Cardinals to the World Series.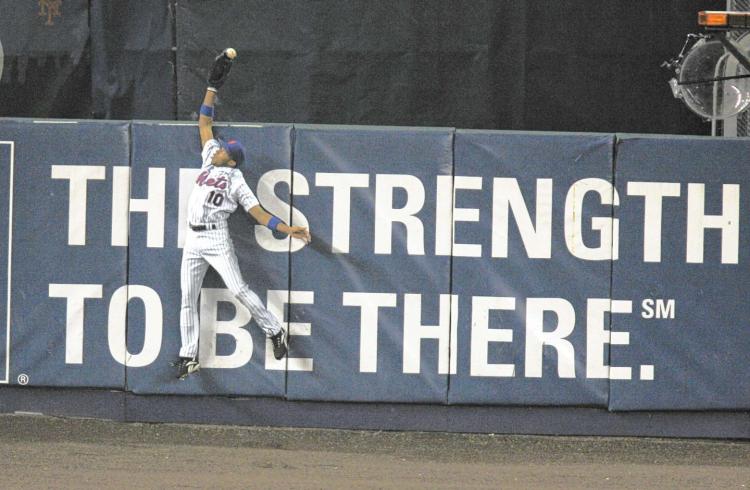 September 2016, Clipper Magazine Stadium Lancaster, Pennsylvania Bridgeport Blue Fish visiting the Lancaster Barnstormers. My wife's company sponsors the Barnstormers and offered her free tickets for the Sunday matinee.  In the lineup for the Blue Fish batting second and playing DH Endy Chavez.  The same Endy Chavez who made that memorable catch on baseball's biggest stage ten years earlier.  The same Endy Chavez who accumulated 1,151 games in the Majors over 13 seasons.  Chavez last appeared on a MLB roster in 2014 with the Seattle Mariners.  He did not play in 2015 due to a family issue and was looking to get back into the game. In an interview with myCentralJersey.com Chavez shared his motivation to play in the Independent League "I'm very excited to get back to the game that I love. I know I still can produce. I've had a lot of support from the fans who want me to be back on the field, so I'm giving it a shot." Blue Fish manager Luis Rodriguez offered him the opportunity to play every day maximizing the chances Chavez could catch on with an MLB organization.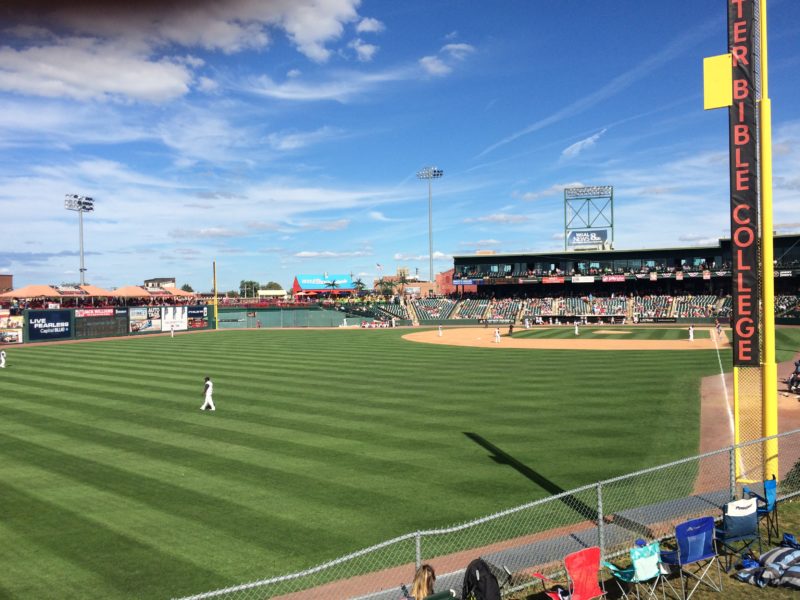 The Bridgeport Blue Fish and Lancaster Barnstormers are two of the eight teams that comprise the independent Atlantic League. Since its debut in 1998 the Atlantic League has granted players released from affiliate ball or simply overlooked a chance to catch on with big league team.  The Atlantic League is one of 8 traditional season independent leagues; all started operating between 1993-2016. Teams and leagues have come and gone, but the dreams of their players to one day put on a Major League uniform remain the same. A recent Atlantic League success story is 36 year old starting pitcher Rich Hill, having been released by the Washington Nationals last summer signed with the Long Island Ducks. He caught the eye of the Boston Red Sox who were short starting pitching due to injuries and poor performance. In Hill's four starts for the Red Sox he struck out 36 in 29 innings, walking 5 and allowed only 5 runs. Rich Hill leveraged those four starts into a $6 million contract with the Oakland A's where his success continued. He was traded midseason to the Los Angeles Dodgers and will be making a postseason start next week.
The Atlantic League saw 2.1 million fans walk through the turnstiles this past season, an average of 3,939 per game.  Some Barnstormer players live with host families in Lancaster and are paid, per a 2013 Washington Times article, $3,000 a month along with an $18 a day per diem on the road. Adjusted for 2016 dollars that's $3,101.68 and $18.61 in 2016. The league also serves as an incubator for pace of play initiatives which includes 2 minutes 5 seconds between innings and a 12 second pitch clock with no one on base.  An intentional walk does not require pitches and walk up music ceases when batter reaches the plate. Similar to affiliate minor league ball the Atlantic League is full of novelty promotions. One that was being advertised at the game I attended was Barnstormer manager and former Red Sox Butch Hobson, 65, was going to play third base at an upcoming game for half an inning and bat second in front of his son and Barnstormer first baseman KC Hobson.
Endy Chavez led the Atlantic League in batting (.345) and showed plate discipline with a 33/21 walk to strikeout ratio, but did not receive the Major League call during the season.  I wouldn't be surprised to see Endy catch on in Spring Training with an MLB team after proving himself in the Atlantic League.  Chavez went 1-4 with a run and RBI, but the Blue Fish lost to the Barnstormers 8-6.  Trayvon Robinson, another former Major Leaguer, and K.C. Hobson both homered and combined for five hits to lead Lancaster's 12-hit attack.  The game was played before the second-largest crowd (8,145) of the season at Clipper Magazine Stadium. The large crowd was due to 9/11 ceremonies and a Taylor Kinney, Lancaster native and star of NBC's Chicago Fire, meet and greet.