I met Paul Rodriguez in the Ballpark Stampeders group on Facebook. Paul is a dedicated Milwaukee Brewers season ticket holder and all around nice guy. He plans on attending games in all 30 ballparks and has 11 left. Hopefully our paths will cross one day at a ballpark and we can compare notes. In the meantime Paul went Nine Innings with the Nerd.
1st Inning – When did you become a baseball fan?
In 1979 when the Pirates won the World Series. That started me as a casual fan. I became a dedicated fan in 1989, when I could go to games by myself and started pushing to see how many games I could go to in a season.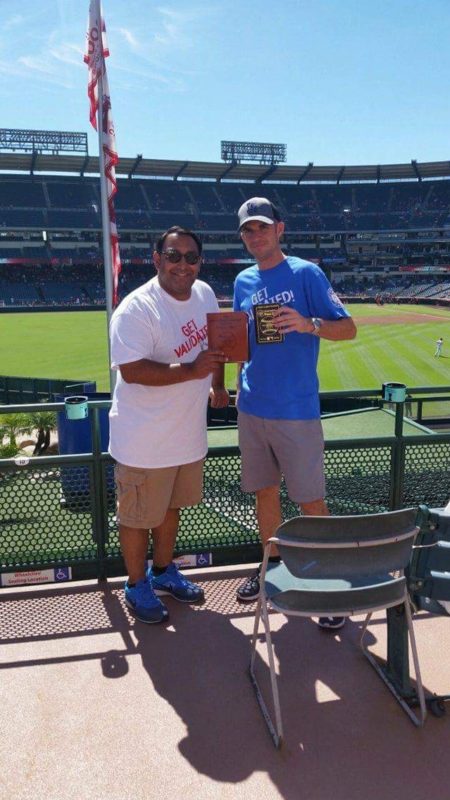 2nd Inning – What was your first MLB game you attended?
This is a little bit of a sore spot for me. I wish I could remember my first game. It's either at The Astrodome in Houston or County Stadium in Milwaukee. Unfortunately I don't have anyone to confirm which was first.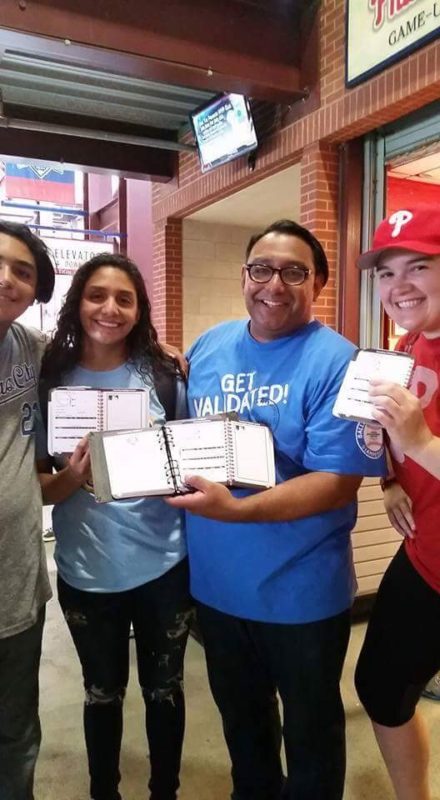 3rd Inning – Total MLB games attended?
This is also another one of those sore spots. I know since starting to use the MLB Ballpark Passport, shout out to Tim Parks and all the Stampeders, I have attended 186 games since June 2013. Prior to that I would attend, an average, about 10 games a season so I've probably attended close to 400 games in my lifetime.
4th Inning – Who is your favorite team? What made you a fan?
I don't know if I am really a Brewers' fan or have a favorite team. I am most connected with the Brewers, living in Milwaukee most of my life and now living very close to Miller Park.
I missed the whole World Series in 1982. My family moved to Houston, right before the World Series and moved back to Milwaukee several months later. I was aware of the 12 games win streak and Juan Nieves' no hitter in 1987. I did not attend Robin Yount's 3,000th hit game in 1992. On the flip side, I was able to throw out a 1st pitch at County Stadium when I was in 6th grade and have attended playoff games at Miller Park in 2008 and 2011. Regardless of allegiances I have learned to love and enjoy the game of baseball and want to be in the moment with other fans at their home ballpark.
5th Inning – What ballparks have you visited?
I have three different lists that I determine Ballparks I've visited. My big Ballpark Passport Book, and official list to me, is currently 17: Miller Park, Guaranteed Rate Field, Marlins Park, Wrigley Field, Great American Ballpark, Target Field, Busch Stadium, Kauffman Stadium, Angels Stadium, Petco Park, Turner Field, Progressive Field, Comerica Park, Citizens Bank Park, Nationals Park, Camden Yards and Globe Life Park.
I have been to PNC Park, Dodger Stadium and the new Yankee Stadium with the Gameday Passport but not the Big Book. I have to make a return visit to those ballparks. Prior to the passport system, I was able to visit Milwaukee County Stadium, The Astrodome, Tiger Stadium, Busch Stadium (II) and old Yankee Stadium.
6th Inning – Do you plan on visiting all 30 ballparks?
Yes, the plan is to visit all 30 ballparks. Currently, I am in a holding pattern on planning. I really want to complete the journey with my children. We started a family Passport toward the end of the 2016 season. So far we have been to 3 ballparks in that book. I would recommend fans visiting every ballpark. Each park has something unique to it. I always recommend seeing a game at PNC Park or Camden Yards.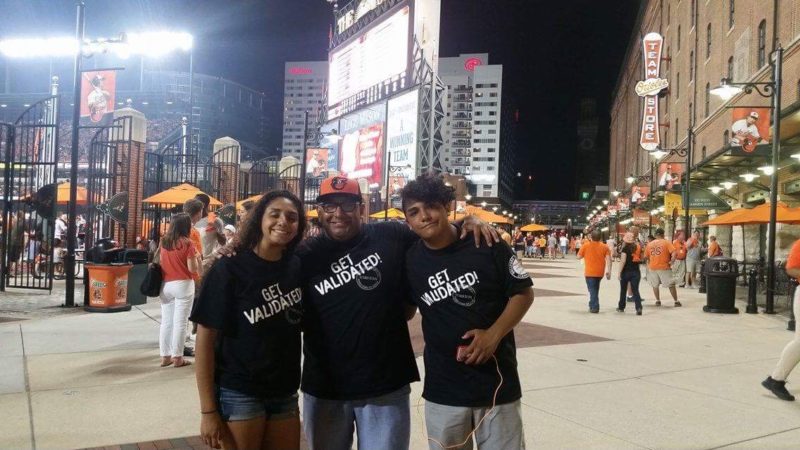 7th Inning – 2016 Year in Review – Ballpark road trips, # of games, etc.?
I attended 57 games in 2016. My brother and I did a 5 ballparks, 5 games in 4 days in May. I went to Turner Field and Great American Ballpark twice. Global Life Park, Camden Yards and Nationals Park.
8th Inning – What are you plans for 2017?
2017 is not as heavy with baseball travel as other years. I am planning to go to Globe Life Park and Coors Field. Family events have curtailed my planning however I do plan to travel to Cincinnati in August.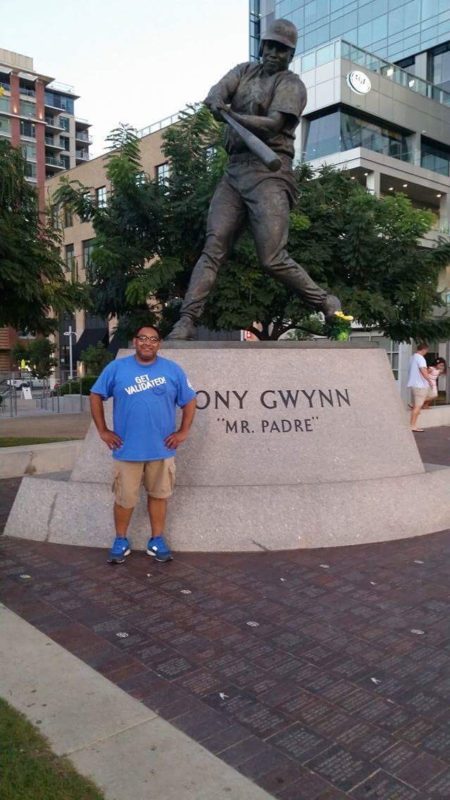 9th Inning – What is your favorite ballpark memory?
I think the best memory was the 2016 Stampede in Cincinnati that was hosted by Tim Parks. It brought a good number of Stampeders together to meet for the first time. I had the chance to meet up again with several of them at other ballparks after that experience. I am looking forward to the 2017 Stampede to see how it grows and all the new stories that people have to share.