It turns out that sometimes there IS crying in baseball. In November, we received word that retired major league pitcher Roy Halladay had died in a plane crash in the Gulf of Mexico. Halladay left a tremendous impression on Blue Jay fans across Canada, as well as fans of the Philadelphia Phillies, where he pitched both a perfect game and playoff no hitter in 2010. My wife Catherine and I watched the Halladay tribute hosted by the Phillies during Spring Training. Halladay's friends, family and colleagues attended the tribute and recounted their experiences with Roy throughout the years. It was tough for me to watch. As a tear streamed down my cheek, I looked over at Catherine and said "We need to make sure we're in Toronto for Opening Day".
For a wide swath of Blue Jays fans, including myself, they are a bit too young to remember the glory years of 1992 and 1993 when the Jays won back to back World Series titles. I started watching games in 1998, when the lineup included Carlos Delgado, Shawn Green and Shannon Stewart. There were also some pretty great names in the Jays pitching rotation as well including Roger Clemens, Pat Hentgen, Chris Carpenter, and for two starts at the end of the season, a young Roy Halladay.
My first opportunity to watch Halladay in person was May 29 2005 against the Minnesota Twins. His final pitching line tells the story, 9 IP, 2 H, 0 ER, 0 BB, 10 Ks and 99 pitches. The game lasted 2 hours, 8 minutes. Vintage Halladay.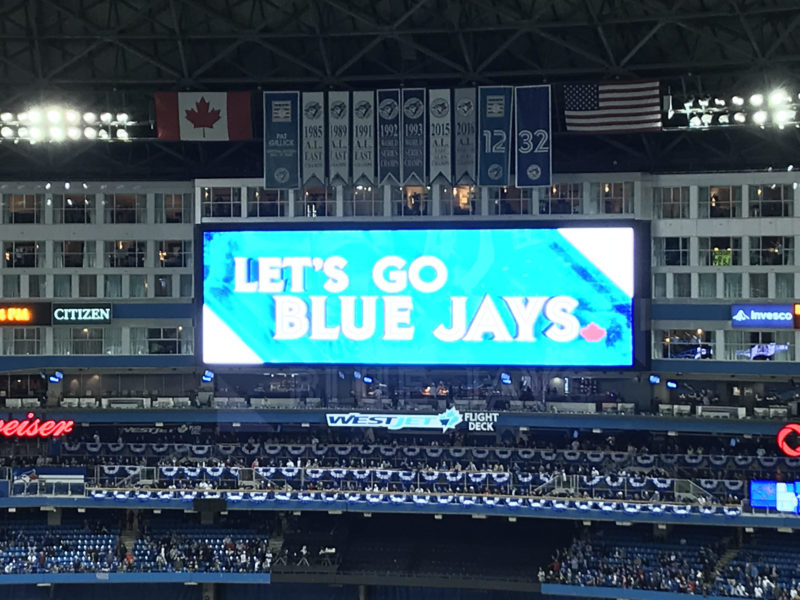 I think my favourite Roy Halladay start was one I watched on TV during his first Cy Young season. On September 6, 2003 Halladay pitched a 10 inning complete game shutout to beat the Detroit Tigers 1-0 again on just 99 pitches. I was in disbelief when he went out for the 10th. Halladay was larger than life, and my baseball hero during my teenage years. Some of the 2000's Blue Jays teams were tough to watch, but I knew that every fifth day I could count on watching Halladay.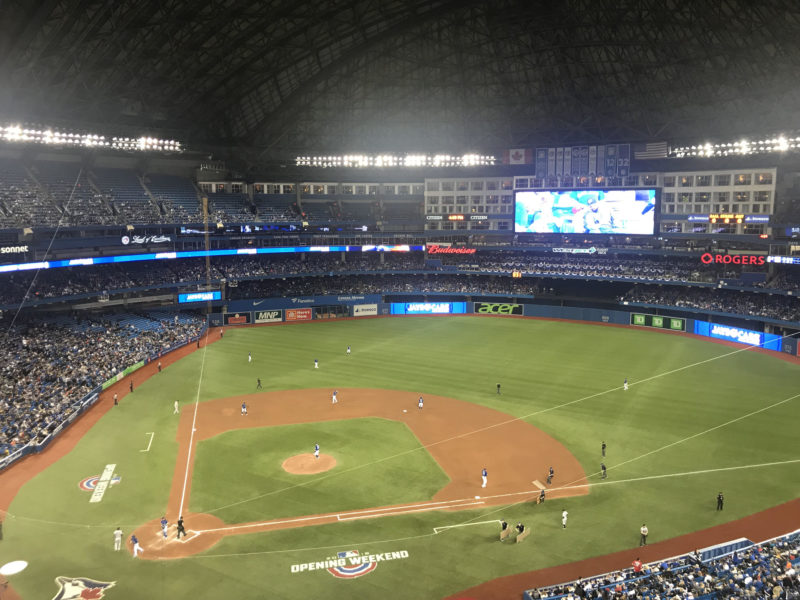 Fast forward to March 29th, 2018, Catherine and I had indeed made it to Toronto for Opening Day. We were very happy that the Jays have a roof, given the cold, rainy conditions in Toronto. There were plenty of storylines surrounding the opening series against the Yankees. Jose Bautista was gone. Judge and Stanton were the centrepieces of what promises to be a scary lineup for the Bronx Bombers. Aaron Boone's first season as Yankees manager. On Opening Day however, there was no bigger story in Toronto than the ceremony to honour Roy Halladay.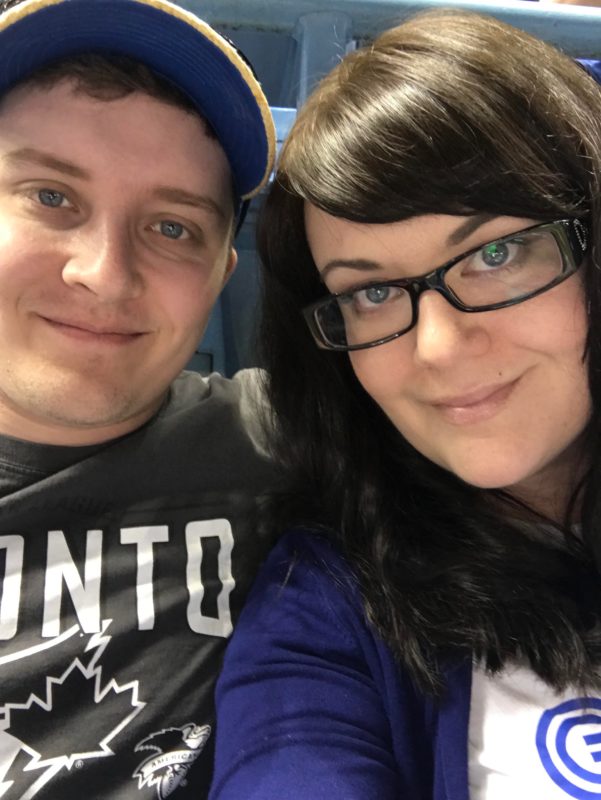 In 2013, we were fortunate to be in Toronto for the ceremony honouring Blue Jays' great Carlos Delgado, as he entered the Level of Excellence at Rogers Centre. I remember whispering to Catherine that we should plan to be in attendance for Halladay's ceremony, whenever that would be. Little did I know at the time that Halladay's name being placed on the Level of Excellence would have a very different vibe than I had anticipated. The Blue Jays did a terrific job honouring Halladay, and included Roy's wife and two young boys in the ceremony. Ultimately the Jays put Halladay's name on the Level of Excellence among the other Blue Jays greats, retired his iconic #32 (only the second number they've retired, with Roberto Alomar's #12 being the other), and hung a banner above the scoreboard with 32 on it. In addition, the Blue Jays are wearing a 32 patch on their sleeve for the 2018 season. While there were plenty of tears, I'm glad that we were able to be a part of it.
Outside of the ceremony, we enjoyed four exciting games against the Yankees. Given the cold, rainy weather we were happy to have the Rogers Centre roof over our heads, though the roof apparently isn't always a sure thing as the Jays found out this week when the roof was damaged from ice that had fallen from the CN Tower. I also managed to snag a really cool Opening Day baseball, which is fitting since I collect a baseball from each ballpark that I visit. A great trip overall.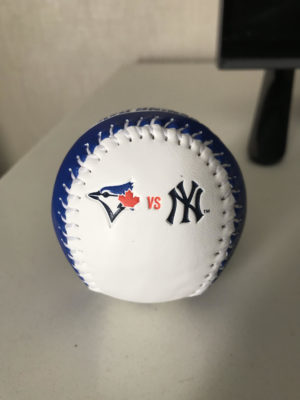 For more Blue Jays coverage throughout the year follow @yourbestfred on Twitter.